Integral solutions
Here in MotoProject we understand the necessity to develop installations where we can offer integral solutions. This means that MotoProject is able to offer solutions in installations control in a software level.

Advantages to integral solutions
– Made to measure projects created from engineering, going through installations and starting procedures, until the production tracking.
– A single integrator
– Configurations specifically made for the costumer
Electric design
– Design and assemblage of closets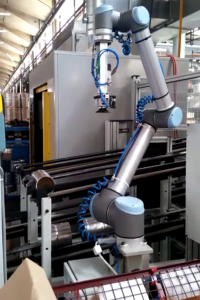 – Design of electric plans with Eplan
– Fulfilment of the rules:
UNE-EN 60439-1: Low Voltage Switchgear
UNE-EN 60073: Basic security principles in human-machine interfaces, the marking and identification.
UNE-EN 60204-1: Security in machines. Electric equipment in machines.
EN 50081: Electromagnetic compatibility. Generic emission rules
EN 50081-2: Electromagnetic compatibility. Generic immunity rules. Industrial environment
CEI 60447: Interfaz Hombre-máquina. Principios de maniobra
CE Marking
Software design
– Composition

PLC: Programmable control unity
HMI: Basic interphase screen of the user with the machine
SCADA: Data acquisition system, to advanced or huge installations
– PLC software integration
Siemens: Step7, Microwin, Tia Portal.
Allen Bradley: Rslogix500, RSlogix5000
Omron: CX-One
– HMI Software integration
Siemens: WinCC Flexible, Tia Portal.
Omron: CX-Designer
Proface: GP-Pro EX
– SCADA Software integration
Siemens: WinCC Scada, Tia Portal.
Allen Bradley: RS View32, Factory Talk
GE Fanuc: Proficy iFix
Ivensys: Intouch Wonderware.